Write Your Own Musical Holiday Programme (12-16 years)
Mon 09 Jul 2018, 09:00 am
7 days ago, Thu 12 Jul 2018, 05:00 pm
TAPAC - The Auckland Performing Arts Centre
100 Motions Road, Western Springs
Auckland
Children, Conferences Workshops Classes, Education, Recreational
Wheelchair access, Accessible toilets, Mobility parking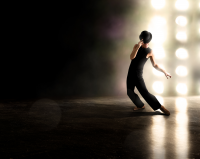 Join industry professionals Adam Spedding, Brayden Jeffrey and Hadley R. Taylor (the team behind 'Schlunted'), and bring out the creative writer, performer and musical director in you at TAPAC's first-ever 'Write Your Own Musical Theatre!' programme.

This four-day course will concentrate on breaking stories, writing scripts and songs and working together to make a cohesive show. Students will gain confidence in writing, creating, acting and directing in a focused and fun environment.The four days culminate in a performance presentation in TAPAC's Theatre for an invited audience of family and friends (4pm Thursday July 12th).
Tutors:
Adam Spedding
Adam has a Bachelor of Performing Arts from the National Academy of Dramatic Art. He has written the book for two full length musicals which have garnered interest from international companies and has directed multiple musicals for small companies around Auckland including 'Twisted', 'In The Heights' and 'Schlunted'.
Brayden Jeffrey
A songwriter from a young age, Brayden completed a Popular Music degree at Auckland University and now works as a freelance Composer and Music Educator. He has composed two musicals, one of which, 'Schlunted', was written and rehearsed within 100 days. His most recent endeavour has been scoring the TVNZ funded web series, 'Oddly Even'.
Hadley R. Taylor
Hadley is a Dunedin born, Auckland-based actor, writer and producer. Since studying the Meisner technique under Michael Saccente he has appeared in several productions including; Dust Palace's 'Ithaca' as Antero, as Aladdin in 'Twisted' at the Basement Theatre, and on screen in the short film 'SAM334', and 'Shortland St'.
Alongside Brayden and Adam, and produced the hit shows 'Schlunted', 'Who's the Mother?', and the buddy-comedy-drama film 'Nice Boys, Fun Boys, Good Boys'.
Original generation time 0.3166 seconds.