WLG-X
Wed 14 Nov 2018, 09:00 am
Wed 14 Nov 2018, 11:00 pm
Multiple venues
The WLG-X festival zone stretches from Te Papa to Cuba Street.
Wellington
Thu 15 Nov 2018, 09:00 am
Thu 15 Nov 2018, 11:00 pm
Multiple venues
The WLG-X festival zone stretches from Te Papa to Cuba Street.
Wellington
Fri 16 Nov 2018, 09:00 am
Fri 16 Nov 2018, 11:00 pm
Multiple venues
The WLG-X festival zone stretches from Te Papa to Cuba Street.
Wellington
Sat 17 Nov 2018, 09:00 am
Sat 17 Nov 2018, 11:00 pm
Multiple venues
The WLG-X festival zone stretches from Te Papa to Cuba Street.
Wellington
Sun 18 Nov 2018, 09:00 am
Sun 18 Nov 2018, 11:00 pm
Multiple venues
The WLG-X festival zone stretches from Te Papa to Cuba Street.
Wellington
Festivals, Conferences Workshops Classes, Arts Culture, Business
Tickets on sale soon.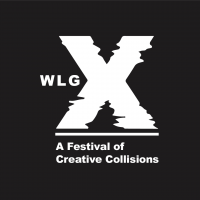 A festival of cool collisions.
We're pulling together people from the worlds of tech, design, film and music... and hitting blend! From geek to guru, aspiring musicians to serial entrepreneurs, WLG-X will create spontaneous collisions that expand the way we think.
Wellington will become an activated city, day and night. Events, sessions and gigs will be hosted within the WLG-X festival zone, stretching from Te Papa to Cuba Street.
Tickets on sale soon!
For the latest festival news and updates, and to be the first to know when early release tickets are available, sign up here.
Event Dates
Multiple venues
Wellington
The WLG-X festival zone stretches from Te Papa to Cuba Street.
View on map
Wed 14 Nov 2018, 09:00 am
Wed 14 Nov 2018, 11:00 pm
Multiple venues
Wellington
The WLG-X festival zone stretches from Te Papa to Cuba Street.
View on map
Thu 15 Nov 2018, 09:00 am
Thu 15 Nov 2018, 11:00 pm
Multiple venues
Wellington
The WLG-X festival zone stretches from Te Papa to Cuba Street.
View on map
Fri 16 Nov 2018, 09:00 am
Fri 16 Nov 2018, 11:00 pm
Multiple venues
Wellington
The WLG-X festival zone stretches from Te Papa to Cuba Street.
View on map
Sat 17 Nov 2018, 09:00 am
Sat 17 Nov 2018, 11:00 pm
Multiple venues
Wellington
The WLG-X festival zone stretches from Te Papa to Cuba Street.
View on map
Sun 18 Nov 2018, 09:00 am
Sun 18 Nov 2018, 11:00 pm