Wellington Regional Arts Review exhibition
Sat 23 Jun 2018, 09:00 am
Sun 05 Aug 2018, 04:00 pm
Expressions Whirinaki Arts & Entertainment Centre
836 Fergusson Drive
Upper Hutt
Wheelchair access, Accessible toilets
Expressions Whirinaki Arts & Entertainment Centre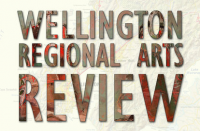 The biennial review of recent works by artists from the Wellington region. This exhibition showcases a wide range of media from a diverse number of artists.
it is an opportunity for emerging or established artists to showcase their original works. Entries will be selected by an independent panel of judges and exhibited at Expressions Whirinaki.
Original generation time 0.5629 seconds.