Blog
Wotzon.com - Events Online
Turning Page
Written by: Angelica Page
Directed by: Wilson Milam
Circa One
Review by Tilda Bostwick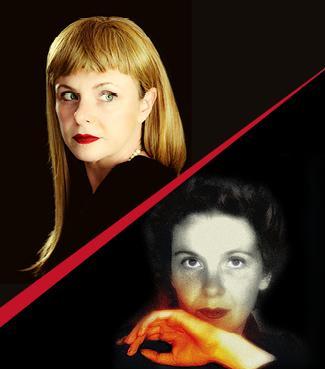 Angelica Page (formerly Torn) is the daughter of legendary actors Geraldine Page and 'Rip' Torn. This is a personal journey about Angelica's mother and their relationship, which judging by the occasional tears is quite an epic thing to perform.
We are privileged to be seeing this play, which after years of work-shopping is having its first complete performances in NZ.
You get a sense of the personal drama around her having changed her name from Torn to Page four years ago, no siblings are spoken of (she has 4) and her father was mentioned but his name was strangely never said.
This play is wonderfully enhanced by the exquisite music and digital media including old home movie footage and incredible pictures of her mother and plays/movies she was in, including those with the big names like Paul Newman and James Dean.
It seems curious to me that the men of the time are remembered (and of course Marilyn) but no docos or books have yet been made about Geraldine - who is also renowned for setting up the Actor's Studio in New York. She was writing her autobiography when she died at age 62, Angelica in her 20s was tasked with its completion. So this is Angelica's most finished piece which just happens to be a play, in a future trilogy of book and documentary.
The staging is very simple (the same for both of the plays Angelica is performing at Circa) and the room is filled with vases of dead flowers, wigs, larges boxes and a massive armchair.
This is a great play, rich and textured, I felt quite voyeuristic watching it though, maybe because of the star quality of the many names being dropped and the craziness of the lives being lived.