Blog
Wotzon.com - Events Online
The Pitmen Painters
On at Circa One until 8 November.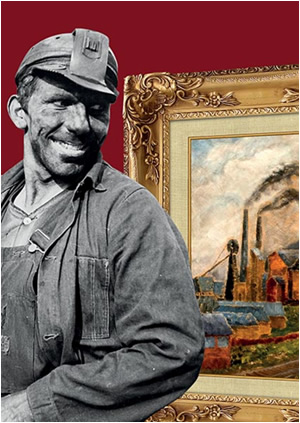 In 1934 an unlikely group of British miners joined an art appreciation evening class. This began a journey taking these ordinary working class men on an extraordinary journey of self discovery and fame. The miners became artists and are known as the Ashington Group and today 80 of their best works remain on permanent display at Woodhorn Museum near Ashington, Northumberland, UK. The Ashington Group is acclaimed worldwide with the men having been made the subject of TV documentaries on BBC and ITV.
The Pitmen Painters is written by Tony award-winner Lee Hall (who also wrote Billy Elliot) and was inspired by William Feaver's book about the men. Since its premiere in 2007, The Pitmen Painters has been hugely successful, receiving rave reviews and sell-out performances in the North East and at the National Theatre in London, enjoying two national UK tours, a transfer to the West End and also to Broadway, New York.
Director Ross Jolly brings The Pitman Painters to Circa Theatre and more rave reviews and a sell out opening night. Not only is the story heart warming – how in each one of us is a talent waiting to be discovered – it also depicts how the barriers of the British class and education systems were dismantled through the share joy and love of art. Both political and cultural, The Pitman Painters is serious and funny, insightful and entertaining. A wonderful real life journey which we can all relate to and learn from in our own pursuit of expression.
The Circa cast of Patrick Davies, Guy Langford, Richard Dey, Simon Leary, Phil Vaughan, Gavin Rutherford, Yael Gezentsvey, Catherine Downes and Simon Leary must be delighted with their performances. They relate beautifully on stage and their acting and accents make for an enthralling, credible experience.
The Pitman Painters is on at Circa until 8 November. Click here for venue and show times.