Save the Children Pyjama Party
2 days ago, Sun 15 Jul 2018, 01:00 pm
2 days ago, Sun 15 Jul 2018, 03:00 pm
Expressions Whirinaki Arts & Entertainment Centre
836 Fergusson Drive
Upper Hutt
Wheelchair access, Accessible toilets
Expressions Whirinaki Arts & Entertainment Centre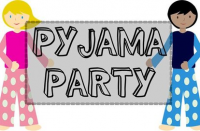 Dress up in your own onesies or pyjamas and join us for a pyjama party. Visit the exhibition Where Children Sleep, paint your own pillowcase, write and send a card to a child in Bangladesh and enjoy a complimentary hot chocolate.
Free Event | Suitable for all ages | No booking required
Original generation time 0.4411 seconds.