NZ Cross Country Championships 2018
Sun 05 Aug 2018, 09:00 am
Sun 05 Aug 2018, 04:00 pm
Grenada North Park
Jamaica Drive, Tawa
Wellington
Sport, Free Entry Event, Children,
Accessible toilets, Mobility parking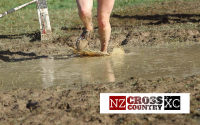 New Zealand's best runners are converging on Wellington this August to compete for the New Zealand Championship.
Athletics Wellington is proud to host the 2018 New Zealand Cross Country Championships. We're looking forward to racing our friends and rivals at Grenada North – the truest cross country course in the country.
Last year Wellington's Ruby Muir won the women's title and the Wellington men won the men's team title. We also had outstanding results in many of the other age-grade races. So come along and cheer for your local running champions as they take on New Zealand's best on our home turf.
Grenada North is a challenging course, feared even, but it is a great spectator course with easy views of almost the whole circuit. The winners will be true New Zealand champions.
Keep an eye out on our Facebook page as we announce further details about accommodation, entertainment, and entry.