Info evening for volunteers supporting families
7 days ago, Mon 14 May 2018, 06:00 pm
7 days ago, Mon 14 May 2018, 07:30 pm
Parent Help
175 Victoria Street
Wellington
Community, Professional Development, Free Entry Event, Charity Causes
Wheelchair access, Accessible toilets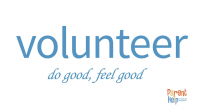 Parent Help is starting training of volunteer telephone support workers for our national parenting helpline.

Enhance your listening skills and build your knowledge and confidence on parenting issues. We provide thorough training, ongoing professional development and support.
Work from home at times that suit you.

Come along to our information evening on Monday 14th May 2018.
Interested? Call Parent Help 04 8025767 or email admin@parenthelp.org.nz
(website: www.parenthelp.org.nz)