The MAP Sessions
View all Dates
Fri 25 Jun 2021, 07:00 pm - 8:30pm
MAP Studio
76 Hawdon Street, Sydenham
Christchurch
Fri 30 Jul 2021, 07:00 pm - 8:30pm
MAP Studio
76 Hawdon Street, Sydenham
Christchurch
Arts Culture, Performing Arts, Dance, Music, Gold Coin Event
Wheelchair Access, Accessible Toilets, Mobility Parking
info@movementartpractice.org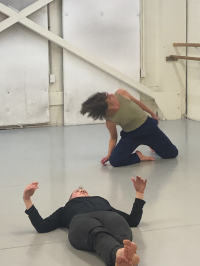 The MAP Sessions is a monthly studio happening (and social gathering) where we invite our In-House Artists and local performance artists to share a snippet of what they are up to at the moment, including live improvisations and works-in-progress.
Our line-up changes month to month but previous performers have included Josie Archer and Olivia McGregor, Noel Meek, the Kohatu Ensemble, Robyn Jordaan.
Join us in the studio: BYO drinks and snacks.
Event Dates
MAP Studio
Christchurch
76 Hawdon Street, Sydenham
View on map
Fri 25 Jun 2021, 07:00 pm
Fri 25 Jun 2021, 08:30 pm
MAP Studio
Christchurch
76 Hawdon Street, Sydenham
View on map
Fri 30 Jul 2021, 07:00 pm
Fri 30 Jul 2021, 08:30 pm