Science New Zealand - 25 Years of science working for New Zealand
Fri 10 Nov 2017, 10:00 am
Fri 10 Nov 2017, 04:00 pm
Te Papa
55 Cable Street Te Aro
Wellington
Sat 11 Nov 2017, 10:00 am
Sat 11 Nov 2017, 04:00 pm
Te Papa
55 Cable Street Te Aro
Wellington
Exhibitions, Technology Science, Achievements Celebrations, Community
Wheelchair access, Accessible toilets, Mobility parking
Science New Zealand: Science working for New Zealand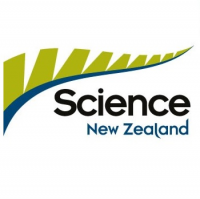 Science New Zealand represents the seven Crown Research Institutes: the power of 3,400 people advancing ideas and delivering results for New Zealand through excellent science and technology.
Over two days: Friday, 10 November and Saturday, 11 November, Science New Zealand presents a variety of informative, educational public talks that will enthral, inspire and fascinate you.
There will also be an impressive exhibition in the Oceania Room with interactive activities, a children's area, a careers section as well as real life scientists available to talk to about what they do and answer any questions you may have.
Bring your family and friends along and enjoy a trip to Te Papa to discover how science has been and continues to work for New Zealand's success.
Event Dates
Fri 10 Nov 2017, 10:00 am
Fri 10 Nov 2017, 04:00 pm
Sat 11 Nov 2017, 10:00 am
Sat 11 Nov 2017, 04:00 pm