PRANAM- recent paintings by Sophie Saunders
Exhibitions, Arts Culture, Visual Arts, Free Entry Event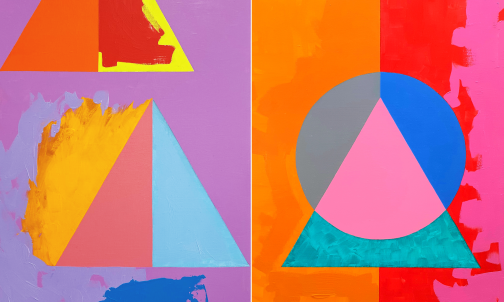 The title originates in the Sanskrit word Pranāma (प्रणाम) meaning obeisance, prostration or bowing forward. It is a form of respectful or reverential salutation before other people – usually elders, spouses or teachers – as well as the respected deities of the Hindu religion in Indian culture.
Bringing colourful paintings to Kāpiti in MAHARA iti's first show of the year accomplished Waikanae artist Sophie Saunders continues her use of simple geometric shapes in her new exhibition: Pranam.
She adds a respectful bow to Indian culture, Hindu tradition and a reaffirmation that she sees her work as an ongoing "pilgrimage", with colour and light as her steadfast companions.
This exhibition will run until Febuary 17.
____________
Artist's Talk:
3pm
Wednesday 8 Febuary 2023
Sophie will discuss her 'pilgramage' with colour and light, alongside her current exhibition Pranam.
____________
For more information check our Facebook, Instagram, or website
Photo: Pranam III - Sophie Saunders 2022, Prasad I - Sophie Saunders, 2022