P O O L SIDE
View all Dates
25 hours ago, Sat 19 Jun 2021, 04:00 pm - 5:00pm
Waltham Summer Pool
30 Waltham Road, Waltham, Ōtautahi
Christchurch
23 hours ago, Sat 19 Jun 2021, 06:00 pm - 7:00pm
Waltham Summer Pool
30 Waltham Road, Waltham, Ōtautahi
Christchurch
Performing Arts, Arts Culture, Dance, Community Action, Music
Wheelchair Access, Accessible Toilets
info@movementartpractice.org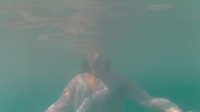 real people and real bodies break down the hegemonic structures of choreographic practices and performance
Movement Art Practice presents our annual community choreographic project
P O O L SIDE
This year Olivia Webb (sound and visual artist) in collaboration with Julia Harvie (contemporary dance choreographer), have created P O O L SIDE, a choral and movement-driven site specific work.
Conceptually, the pool as a gathering for communities is a site rich for social commentary, referencing the physical absence of water in these pools.
P O O L SIDE invites dialogue on the challenges we face as a community in regards to the impacts we have on our water ecosystems.
MAP's community choreographic project invited ANYONE to participate and contribute as a valued creative practitioner, guided and facilited by professional artists to produce engaged contemporary performance for the public of Ōtautahi. Performers for P O O L SIDE include Hana Kirk, Mari Shibata, Nicholas Woollaston, Asuka Kubo, Josie Norris, Jenny Postles, and Bina Iris.
Event Dates
Waltham Summer Pool
Christchurch
30 Waltham Road, Waltham, Ōtautahi
View on map
25 hours ago, Sat 19 Jun 2021, 04:00 pm
24 hours ago, Sat 19 Jun 2021, 05:00 pm
Waltham Summer Pool
Christchurch
30 Waltham Road, Waltham, Ōtautahi
View on map
23 hours ago, Sat 19 Jun 2021, 06:00 pm
22 hours ago, Sat 19 Jun 2021, 07:00 pm