Housing, infrastructure ... pipe dreams?
Political, Free Entry Event, Community Event, Ethnic Communities, Projects Causes, Advocacy Campaigns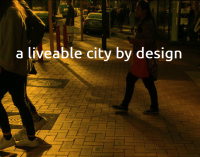 Hold back on your vote until the last week of the elections so you can hear selected candidates debate the challenging topics of Housing and Infrastructure.
Join a session which will be both in-depth and fun, chaired by Dave Armstrong, columnist, satirist and playwright who will be assisted by subject specialist, Susan Freeman-Green, Chief Executive of Local Government New Zealand.
Speakers have been selected for the strength of 50 word 'pitches' invited from all candidates. Selected speakers include experienced city and regional councillors and new candidates.
Thanks to the support of St Peters on Willis, Inner City Wellington, and LIveWellington
Open from 4.45 p.m.
5.15 p.m. Creating affordable and liveable housing close to central Wellington
6.15 p.m. Paying for major infrastructure and services – the role of rates and central government funding.
7 p.m. Light meal at the Garden Room for those who wish to continue the debate - a small cost is involved.
Organiser: Richard Norman, richardnorman.nz@outlook.com; 022-431-3749


CLICK ON HEADINGS TO OPEN
> Wellington City Council Pre-election Report 2022
A summary by Richard Norman of key points relevant to housing and infrastructure.
The core purpose of Local Government is to promote the social, economic, environmental, and cultural well-being of communities in the present and for the future. A long-term strategic vision has been established – "Wellington 2040 – An inclusive, sustainable and creative capital for people to live, work and play".
Barbara McKerrow, Chief Executive, Wellington City Council
> Wellington Regional Council Pre-election Report 2022
A summary by Richard Norman of key points relevant to housing and infrastructure.
Summarised from 64 pages
The Wellington Region is home to approximately 547,0001 people living within the Region's 8,111km2 boundary.
Wellington is our most populated city, however over 50 percent of the population lives outside of the capital in cities and smaller towns. Most of our Region (approximately 80 percent) is non-urban environment, consisting of 320km of river and waterways and a coastal marine area of 7,867km2 with almost 500km of coastline.
Existing councillors = #
Housing Propositions
Ellen Blake, Independent
Mayoralty and Pukehinau ward
Quality, affordable housing for all of us is possible if we commit to it. Carrots and sticks will be required to get us there, with public agencies stepping up to provide public housing. And more, our public places need to support our daily needs and be fun to live in
# Roger Blakeley, Independent
Wellington Regional Council - Pōneke/Wellington
Make Wellington the world's most "equitable, liveable, affordable and resilient" city, including renter protections and developer contributions; investment to increase supply of Māori owned and delivered housing; enable urban intensification while retaining special character areas.; Greener city with better public transport, more cycle lanes, and low carbon "15 -minute neighbourhoods
Nicholas Hancox
Pukehīnau/Lambton
Without a capital gains tax or competition in building supplies, WCC is limited in the effective measures it can take. Council can focus on public transport to more reliably connect the region and create higher residential density in some areas. However, we must avoid creating future slums by building too quickly and cheaply.
Jane O'Loughlin, Independent
Pukehīnau/Lambton
With an Auckland-style Panuku development arm, and with private sector collaboration, Wellington could get to work turning derelict areas like Adelaide Road into conveniently located medium density housing for essential workers like nurses and teachers. Start in the no-brainer areas before bulldozing our native timber character areas.
James Sullivan
Takapū / Northern
Two things I want to council focus on are actively building medium density housing around the urban centres in Wellington and reallocating roadspace between them to active and public transport modes. Existing landowners have shown no desire to do anything but stymie this, harming the community as a whole.
Infrastructure propositions
Tim Brown, Independent
Motukairangi/Eastern
There is no free lunch. Transport, 3 water, energy, communications, and social infrastructure all have to be paid for. What is more important is that maintenance and upgrades are planned. Deferring maintenance of the water network, Town Hall, Arlington apartments, etc has caused the current spate of failures and expenditure blow outs. Council also needs to ask if it should own structures such as the central library rather than leasing, which would reduce the cost and the risk.
Leigh Catley
Wellington Regional Council - Pōneke/Wellington
Central government is not the cavalry. They are not coming to help pay for anything we actually need in Greater Wellington. We have to wind back our lofty expectations, prioritise better, smarter and just do a few things well. Like sewerage. Water supplies. Basic boring stuff that no one has paid for properly for about 50 years.
Nathan Meyer, Independent
Motukairangi/Eastern
The costs of these projects need to be spread over the life of the infrastructure with borrowings. Other options to be considered are public private partnerships or toll roads for example. The Central Government has a role to play in certain projects with benefits for the country or region as a whole.
Paula Mollo
Paekawakawa/Southern
We need to invest heavily primarily in our infrastructure this is critical and get the basics done first! Pipes; water issues; efficient electric transport; roading; slips; parks and ongoing maintenance. Affordable housing options partially funded by government with rent to buy schemes in areas outside city that are more affordable.
#Iona Pannett, Independent
Pukehīnau/Lambton
Radical devolution from central to local government of powers and funding, new financial tools for local government and putting power in the hands of communities will be the best way to achieve the above goals. Heritage must be given priority as well as building green to combat climate change.
# Daran Ponter, Labour
Wellington Regional Council - Pōneke/Wellington
Funding for many local/regional projects and services commonly relies on joint rate payer - taxpayer investment. The maintenance of local roads, the provision of public transport, Let's Get Wellington Moving are all examples of joint funding