Wellington Photographic Society- 2020 Exhibition
Tue 13 Oct 2020, 10:00 am
Te Auaha Gallery
65 Dixon st
Wellington
Free Entry Event, Exhibitions, Visual Arts, Wellington Region, Hobbies Special Interest,
All ages, free event, print sales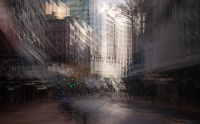 We are excited to share our members recent work with the wider Wellington community. We hope that it will provide interest, joy and inspiration in a year that has been challenging for many.    The images cover a variety of genres and subjects. They have been created by a range of photographers from those just beginning their creative journeys to experienced professionals. For some of our members, this exhibition will be the first time their work has been exhibited.