The Toi Three Hundy - Toi Pōneke Annual Residents' Exhibition
20 hours ago, Thu 12 Dec 2019, 07:30 pm
Sun 22 Dec 2019, 04:00 pm
Toi Pōneke Gallery
61 Abel Smith Street Te Aro Wellington
Wellington
Exhibitions, Visual Arts, Shopping Retail, Wellington Region
Wheelchair access, Accessible toilets, Mobility parking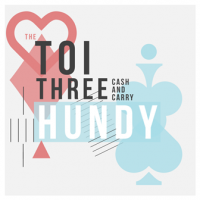 Opening: Thursday 12 December 5.30pm
Exhibition dates: 13 - 22 December
Looking for an opportunity to start your own art collection or expand on your current one? The Toi Three Hundy, our rejuvenated yearly exhibition is back!
Affordable and original, the Toi Three Hundy features art made by talented local artists from Toi Pōneke Arts Centre.
Feast on the broad range on offer, including paintings, photography, sculptures, mosaics, drawing and much more.
Everything is $300 or less Cash and Carry, so bring EFTPOS, cash or credit card, and take an artwork home with you.