November Plant and Flower Show
Sat 09 Nov 2019, 12:00 pm
Sun 10 Nov 2019, 03:30 pm
Walter Nash Centre
20 Taine Street, Taita
Lower Hutt
Exhibitions, Wellington Region, Community,
Hutt Valley Horticultural Society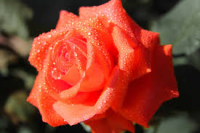 A gorgeous display of seasonal blooms and other stunning plants. This show will feature a display by the Wellington & Hutt Valley branches of the Rose, Bonsai and Cactus & Succulent societies. Items for judging cover a wide variety of plants including fruit and vegetables, NZ natives and potted indoor and patio plants. A variety of high quality plants will be available for sale. A small entry fee of $3 is charged for adults but entry is free for accompanying children. Members of the society also enjoy free entry.
This show is hosted by the Hutt Valley Horticultural Society, the Hutt Valley Rose Society and the Wellington Bonsai Club. The show will feature a number of demonstrations including demonstrations on the art of creating Bonsai's, growing cactus and succulents, how a wormfarm works and seed-sowing. The seed-sowing demonstration will be a hands-on children's activity.
Show open Sat 9 12 noon to 4pm
+ Sun 10 10am to 3:30pm