Donna Brookbanks HEROIC
Tue 14 May 2019, 08:30 pm
Tue 14 May 2019, 09:30 pm
BATS Theatre
1 Kent Tce
Wellington
Wed 15 May 2019, 08:30 pm
Wed 15 May 2019, 09:30 pm
BATS Theatre
1 Kent Tce
Wellington
8 days ago, Thu 16 May 2019, 08:30 pm
8 days ago, Thu 16 May 2019, 09:30 pm
BATS Theatre
1 Kent Tce
Wellington
7 days ago, Fri 17 May 2019, 08:30 pm
7 days ago, Fri 17 May 2019, 09:30 pm
BATS Theatre
1 Kent Tce
Wellington
6 days ago, Sat 18 May 2019, 08:30 pm
6 days ago, Sat 18 May 2019, 09:30 pm
BATS Theatre
1 Kent Tce
Wellington
Comedy, Festivals, Performing Arts, Wellington Region
Wheelchair access, Accessible toilets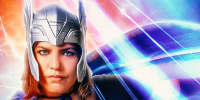 PAZZOWIE! What does it take to be a superhero? What is a superhero? Donna Brookbanks is both super and a hero, so is in the best possible position to deliver the answer. Billy T nominee 2018 and 2019, Donna has been smashing it for ages.
Donna's charm and approachability make her the perfect foible in this crazy upside-down world, this is a way to get a dose of the good stuff, the laughter that leaves you grinning for the rest of the night.
Imagine if your best pal, who is kind of funny, was on stage and actually proper funny. That's Donna. Probably your new best friend.
Event Dates
Tue 14 May 2019, 08:30 pm
Tue 14 May 2019, 09:30 pm
Wed 15 May 2019, 08:30 pm
Wed 15 May 2019, 09:30 pm
8 days ago, Thu 16 May 2019, 08:30 pm
8 days ago, Thu 16 May 2019, 09:30 pm
7 days ago, Fri 17 May 2019, 08:30 pm
7 days ago, Fri 17 May 2019, 09:30 pm
6 days ago, Sat 18 May 2019, 08:30 pm
6 days ago, Sat 18 May 2019, 09:30 pm