Asian Aotearoa Arts Hui 2018 Saturday Symposium
Sat 22 Sep 2018, 09:00 am
Sat 22 Sep 2018, 06:00 pm
Te Papa Tongarewa
55 Cable Street, Te Art, Wellington 6011
Wellington
Cultural Ethnic, Arts Culture, Conferences Workshops Classes, Visual Arts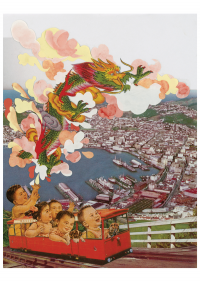 The Asian Aotearoa Arts Huì is proud to present the inaugural
AAAH2018 SATURDAY SYMPOSIUM (22 SEP)
Featuring presentations and discussions with leading creative practitioners, Yuk King Tan (Hong Kong), Vera Mey (London), Alison Wong (Australia), Lynda Chanwai-Earle, Renee Liang, Alice Canton, Balamohan Shingade, Yona Lee, Rosabel Tan, Eric Ngan, Kerry Ann Lee, Emma Ng, Amy Weng, Kim Lowe, Simon Kaan and many more: https://www.aaah.org.nz/speakers/
Morning tea and coffee will be provided, with a 90-minute independent breakout for lunch.
For the FULL SATURDAY PROGRAMME, please visit: https://www.aaah.org.nz/festival-events/#/te-papa-symposium/
Register online here: https://aaah2018-symposium-at-te-papa.lilregie.com/booking/attendees/new
The SATURDAY SYMPOSIUM is the main event of the AAAH2018 Weekend (Thurs 20 - Sun 23 Sep). Other featured events are listed here: https://www.aaah.org.nz/aaah2018-weekend/
------------------------------------------------------------------------------------
ABOUT AAAH2018

The Asian Aotearoa Arts Huì aims to support Asian New Zealand arts practitioners through presenting practice, sharing ideas and networking. The Huì aims to make visible settlement histories in Aotearoa and the creative cross-cultural conversations generating from our relationships with Māori, Pasifika, Pākeha, other migrant communities and with each other. This is a result of five years of sustained creative conversations and collaboration since the inaugural Chinese New Zealand Artists Hui at Corbans Estate, Auckland (2013) and the first Asian New Zealand Artists Hui at Te Tuhi in Auckland (2017).

AAAH2018 will be taking place this year from 3 - 23 September in Wellington, Aotearoa and will be hosted by Massey University College of Creative Arts (CoCA) and National Museum of New Zealand Te Papa Tongarewa. All Welcome.

Special thanks to our partners: Creative New Zealand, Wellington City Council, Chinese Poll Tax Heritage Trust, Asia New Zealand Foundation, Wellington Access Radio 106.1FM, Toi Pōneke Arts Centre, Te Tuhi, ST Paul Street AUT, Hainamana, Meanwhile Gallery, Enjoy Public Art Gallery, Blue Oyster Project Space, Pyramid Club, Big Thumb Restaurant & Carol Coutts Chartered Accountant.