AAAH2018 presents Eat My Culture
Mon 03 Sep 2018, 12:00 am
Mon 24 Sep 2018, 12:00 am
Multiple Venues
Wellington CBD

Arts Culture, Exhibitions, Cultural Ethnic,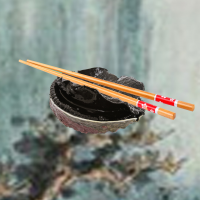 Eat My Culture aims to make visible the nuances of cultural relationships by partnering New Zealand artists of Asian, Pasifika and Māori descent with Asian restaurants and takeaways in Central Wellington to create shop-front window art installations based on their interactions.
As an exploration of local identity, it also highlights differences and commonalities mediated by food and exchange. Food is essential to the preservation of culture. It sustains us and brings us together. Beyond its commercial purpose, the Asian restaurant presents an opportunity to communicate (and for customers to access) a spectrum of intangible traditions, histories and cultural customs on offer.
The project will appear in the weeks leading up to AAAH2018 and serve as a means of publically promoting the hui in an inventive and memorable way.
Our confirmed Artists include: Simon Kaan, Bhavesh Buthadia and Abhi Topiwala , Dylan Herkes, Ross Liew, and Madelin Cheng. These artists will be collaborating with the following businesses; Golden Gate Takeaways, Grand Century, Big Thumb Chinese Restaurant, Ozeki Restaurant, R & S Satay, Great India and Regal Chinese Restaurant.
------------------------------------------------------------------------------------
ABOUT AAAH2018
The Asian Aotearoa Arts Huì aims to support Asian New Zealand arts practitioners through presenting practice, sharing ideas and networking. The Huì aims to make visible settlement histories in Aotearoa and the creative cross-cultural conversations generating from our relationships with Māori, Pasifika, Pākeha, other migrant communities and with each other. This is a result of five years of sustained creative conversations and collaboration since the inaugural Chinese New Zealand Artists Hui at Corbans Estate, Auckland (2013) and the first Asian New Zealand Artists Hui at Te Tuhi in Auckland (2017).
AAAH2018 will be taking place this year from 3 - 23 September in Wellington, Aotearoa and will be hosted by Massey University College of Creative Arts (CoCA) and National Museum of New Zealand Te Papa Tongarewa. All Welcome.
Registrations are now open for the Saturday Symposium (22 Sep) at Te Papa:
https://aaah2018-symposium-at-te-papa.lilregie.com/booking/attendees/new
and weekend events, with more to come. All welcome.
Special thanks to our partners: Creative New Zealand, Wellington City Council, Chinese Poll Tax Heritage Trust, Asia New Zealand Foundation, Wellington Access Radio 106.1FM, Toi Pōneke Arts Centre, Te Tuhi, ST Paul Street AUT, Hainamana, Meanwhile Gallery, Enjoy Public Art Gallery, Blue Oyster Project Space, Pyramid Club, Big Thumb Restaurant & Carol Coutts Chartered Accountant.