Silver Jewellery Summer School
Mon 09 Jan 2017, 10:00 am
Fri 13 Jan 2017, 04:00 pm
Arts Culture,Personal Development,Crafts,Hobbies Special Interest
Inverlochy Art School
3 Inverlochy Place Te Aro
Wellington
All basic materials supplied.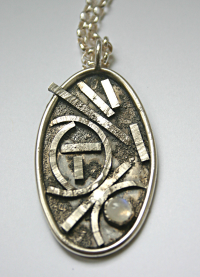 You will leave this course with several pieces of finished jewellery learning all the basic skills needed to create beautiful sterling silver rings, brooches, earrings and necklaces. Stone setting, bead making and cold connections will also be taught to the advanced (and/or precocious!) after mastering the basics. You will be encouraged to think creatively about your designs and how to access inspiration for the unusual and unique.
You can combine silver with brass and copper or just use the copper for practice, some silver is provided for your first piece but more can be bought from Natalie and you will have the opportunity to select and buy semi-precious (and precious) stones for those select pieces.
Summer School gives you the time and opportunity to learn from scratch or develop and improve those skills. This course will start you off in the exciting world of handmade jewellery; imagine making quality presents for friends or just for yourself.
Event Dates
Mon 09 Jan 2017, 10:00 am
Mon 09 Jan 2017, 04:00 pm
Tue 10 Jan 2017, 10:00 am
Tue 10 Jan 2017, 04:00 pm
Wed 11 Jan 2017, 10:00 am
Wed 11 Jan 2017, 04:00 pm
Thu 12 Jan 2017, 10:00 am
Thu 12 Jan 2017, 04:00 pm
Fri 13 Jan 2017, 10:00 am
Fri 13 Jan 2017, 04:00 pm