Riverside Kings
Fri 09 Jun 2017, 08:00 pm
Fri 09 Jun 2017, 10:00 pm
Theatre, Performing Arts,
Expressions Whirinaki Arts & Entertainment Centre
836 Fergusson Drive
Upper Hutt, Wellington
Wheelchair access, Accessible toilets
Tickets: $20 Adult | $18 Friends of Expressions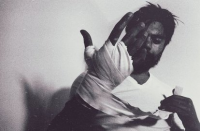 Set in a world of contradictions – rough and idyllic – Riverside Kings is a story inspired by the suburb of Timberlea, Upper Hutt and nostalgia for the 90's. A story about brothers, friendship, boxing and growing up.This Christmas they are brought to remember their childhood, the things they loved and lost; and the changing face of Timberlea. Told with a physical prowess Riverside Kings is a dance of brotherhood, as the boys return to their stomping grounds.