Heretaunga Players - "All's Well That Ends As You Like It"
Thu 06 Apr 2017, 08:00 pm
Sun 09 Apr 2017, 05:15 pm
Theatre, Comedy, Musical Theatre, Performing Arts
The Studio
Ward Street
Upper Hutt
Expressions Whirinaki Arts & Entertainment Centre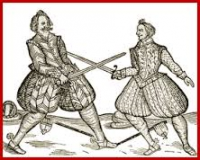 This is a coarse (unrefined/raucous) one-act play written by Michael Green. It is a parody/comedy that pushes the genius of Shakespeare to its utmost limits, while managing to filch lines from most of his own plays. Cues are missed, effects fail, props are lost or in the wrong place, furniture and scenery collapses but the actors struggle gamefully on throughout. With the show supplemented by an extended introductory scene and a tune or two from some local musicians on stage, this is bound to be an entertaining outing!
NB: This is an Amateur Production by special arrangement with Samuel French Ltd and New Zealand Play Bureau.
Event Dates
Thu 06 Apr 2017, 08:00 pm
Thu 06 Apr 2017, 10:00 pm
Fri 07 Apr 2017, 08:00 pm
Fri 07 Apr 2017, 10:00 pm
Sat 08 Apr 2017, 08:00 pm
Sat 08 Apr 2017, 10:00 pm