Heart Foundation - Heart Health Update in NZ - Seminar
2 days ago, Tue 20 Sep 2016, 05:30 pm
46 hours ago, Tue 20 Sep 2016, 07:00 pm
Conferences Workshops Classes,Community,Health Wellness,Personal Development
The Royal Society of New Zealand
11 Turnbull St
Wellington.
Cath Lyders, Heart Health Advocate, Heart Foundation
This is a FREE event by the Heart Foundation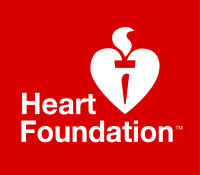 Are you affected by heart disease?
Are you interested in heart health?
The Heart Foundation invited you and your whanau to a talk by our Medical Director, Dr Gerry Devlin who will give an update on heart health in NZ and the role of the Heart Foundation within that.
This is a FREE event
When: Tuesday 20 September
Where: The Royal Society of New Zealand, 11 Turnbull St, Thorndon, Wellington
5.30pm Registration and light snack
6.00pm Presentation by Dr Gerry Devlin, Medical Director, Heart Foundation
6.55pm Update on regional activity
7.00pm Close
For catering purposes please register your interest with Cath Lyders on 04 472 2780 or cathl@heartfoundation.org.nz